Engen Books produces bestselling fantasy genre fiction written by Newfoundlanders but widely consumed around the globe. Titles include the epic fantasy Gold and Steel series by Chris Walsh, the Bestselling Supernatural Causes series by Amanda Labonté, the imaginative and inventive Segment Delta Archives series by Ali House, and, the popular Infinity series by Matthew LeDrew & Ellen Curtis.
Age ranges for these series range from young YA to adult readers literature. In 2017 Engen Books also produced Fantasy from the Rock, an all-ages collection of the best new fantasy available on the market.
To receive the free fantasy collection Unexpected Stories and get more information, sign up for our Engen Fantasy newsletter.
---
Fantasy from the Rock by Erin Vance & Ellen Curtis
Series: From the Rock, #2017
The Pitch: Twenty-One short stories written by an eclectic mix of some of the best fantasy authors in Atlantic Canada, some of them award-winning veterans of their field and some of them new to the craft! Edited by Erin Vance and veteran science-fiction author Ellen Louise Curtis, this collection features the heartfelt, creatively charged, astonishing fiction that showcases the talent and charm Atlantic Canada has to offer. Featuring the work of Nick Morine, Christopher Walsh, Shannon Green, Heather Reilly, Ali House, Amanda Labonté, Paul Carberry & many more!
Click for more information and purchase options
---
The Complete First Season by Amanda Labonté
Series: Supernatural Causes Season One
The Pitch: College freshmen Liesel Andrews spends her days studying pre-med and her nights stitching up werewolf bites. As a human who has the rare capacity to see the vampires, werewolves and witches who live in the shadows, Liesel pays her tuition by moonlighting as a medical intern at St. Benedict's Hospital for the Underworld. She figures she's doing a decent job of balancing her two lives until Jax Halloran walks into the ER. Not only is he tall, dark and obnoxious, he's also a high-ranking vampire who needs her help. A virus is threatening the vampire community and Liesel may be their only hope at finding a cure.
---
As Fierce as Steel by Christopher Walsh
Series: Gold and Steel, #1
The Pitch: After a heated fight at sea between twins Ben and Alex, Ben vanishes from their boat without a sound or even a ripple in the water. Unwavering in his dedication to find his brother, Alex begins the adventure of a lifetime armed only with the help of a local girl named Meg and his own mysterious musical abilities… the key to which, and to the mysteries that surround him, may be tied to the alluring song of the dangerous girl he finds among the ocean's frothing waves.
---
Exodus of Angels by Ellen Curtis and Matthew LeDrew
Series: Infinity, #3
The Pitch: Theo returns to the mental institution called Black Springs to help a young girl who has been trapped there while at the same time hunting for a cure for the beleaguered Leigh Blackheart. At the same time, Victor and Jaycee Victor and Jaycee venture to a palliative care unit in Los Angeles which holds a dark secret. Exploring themes of responsibility, the bounds of friendship, and assisted suicide, this installment is not be missed.
---
The Six Elemental by Ali House
Series: The Segment Delta Archives, #1
The Pitch: In a world that has become accustomed to natural laws surrounding youths receiving power on their twenty-first birthday, Kit Tyler shatters those conventions by receiving the power of all six Elements. kit struggles to keep the nature of her newfound abilities secret as she tries to uncover the myth — and truth — behind The Six Elemental.
---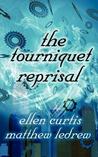 The Tourniquet Reprisal by Ellen Curtis and Matthew LeDrew
Series: Infinity, #2
The Pitch: There is a man living in Atlanta Georgia that people don't talk about, but everyone knows he's there. He arrived a year ago and turned a gaggle of uneducated and uninterested youth into a force to be reckoned with; something to fear more than any demon or violent act: something new.
---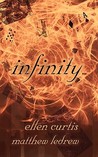 Infinity by Ellen Curtis and Matthew LeDrew
Series: Infinity, #1
The Pitch: Faced with a destiny he's uncertain of, the enigmatic Victor must bring together four unique people with very special abilities… or face the tasks ahead alone. Guaranteed to excite!