After co-helming two of Engen's most successful endeavors in 2016, Sci-Fi from the Rock and Exodus of Angels, Ellen Curtis returns to her short-fiction writing roots with her new story, 'Winter's Loch.'
Ellen Curtis is a writer and web TV personality born and raised in St. Johns, Newfoundland; whose aptitude for the written word began at a young age, when she began writing short stories, poetry, lyrics and novellas.
She was 'discovered' at a Sci-Fi on the Rock II writing panel in 2008, and her first collection of stories, Compendium, was published just over a year later in October 2009.
Since then she has risen to become one of Engen's lead authors, working of high-profile projects such as the Infinity series of adventure novels, become the editor of the From the Rock anthology series, and continuing in her own endeavors.
In her spare time she enjoys reading, art, music and spending time near the ocean.
For more information, visit the authors blog.
Ellen Curtis is the author of 7 works published through Engen Books and its partners, including novels and short-form stories.
Novels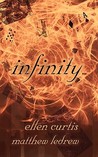 Infinity by Ellen Louise Curtis and Matthew LeDrew
Series: Infinity, #1
The Pitch: Faced with a destiny he's uncertain of, the enigmatic Victor must bring together four unique people with very special abilities… or face the tasks ahead alone. Guaranteed to excite!
---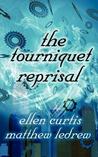 The Tourniquet Reprisal by Ellen Louise Curtis and Matthew LeDrew
Series: Infinity, #2
The Pitch: There is a man living in Atlanta Georgia that people don't talk about, but everyone knows he's there. He arrived a year ago and turned a gaggle of uneducated and uninterested youth into a force to be reckoned with; something to fear more than any demon or violent act: something new.
---
Exodus of Angels by Ellen Louise Curtis and Matthew LeDrew
Series: Infinity, #3
The Pitch: Theo returns to the mental institution called Black Springs to help a young girl who has been trapped there while at the same time hunting for a cure for the beleaguered Leigh Blackheart. At the same time, Victor and Jaycee Victor and Jaycee venture to a palliative care unit in Los Angeles which holds a dark secret. Exploring themes of responsibility, the bounds of friendship, and assisted suicide, this installment is not be be missed.
---
Short Form – Single Author
Compendium by Ellen Louise Curtis
Series: Infinity (prologue), Compendium, #1
The Pitch: Delve deeper into the world of Engen Books than ever before with Compendium, the breakout novel by all-star author Ellen Curtis.
Featuring The Tourniquet Revival, Falling into Fire and At Midnight, The Dawn; plus a new introduction by the author!
---
Editor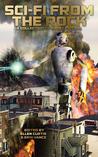 Sci-Fi from the Rock by Ellen Louise Curtis and Erin Vance
Series: From the Rock, #2016
The Pitch: Nineteen short stories written by an eclectic mix of some of the best science-fiction and fantasy authors in Atlantic Canada, some of them award-winning veterans and some of them new to the craft for the first time. Edited by Erin Vance and veteran science-fiction author Ellen Louise Curtis, this collection features the heartfelt, creatively charged, astonishing fiction that showcases the talent and charm Atlantic Canada has to offer. Featuring the work of Kenneth Tam, Scott Bartlett, Jay Paulin, Alison House, & many more!
Click for more information and purchase options
---
Short Form – Anthology
Light-Dark by Ellen Louise Curtis
Series: Infinity (prologue), Black Womb (prologue),
The Pitch: Eight new stories from within the Engen Universe, featuring the talents of Jay Paulin, Andrea Edwards, Matthew LeDrew, Sarah Thompson & Ellen Curtis!
---
What the Wild Things Read by Jay Paulin
Series: Ink'd Well Charity Books, #1
The Pitch: Local creators collaborate in the name of charity to show how kids see the world in their clever, truthful, warped and unique way. Net proceeds benefit Free the Children. Great for all ages, and fans of Looney Tunes.