October is a big deal for Engen Books! Our first novel, Black Womb, debuted in October 2007 to tie its scary-theme into the scariest of all months (excluding of course whatever month taxes get filed in *shudders*).
This year to celebrate, we're making it easier than ever to try out the Infinity series as an eBook in preparation for the third book in the series, Exodus of Angels, due out April 1 2016!
During the Halloween weekend (October 29-31 2015) both Compendium (the Infinity prequel) and Infinity (the first full novel in the series will be available as eBook for only 99 cents! Follow the links below for each for more information and to purchase!
---
Compendium by Ellen Louise Curtis
The Pitch: Delve deeper into the world of Engen Books than ever before with Compendium, the breakout novel by all-star author Ellen Curtis.
Featuring The Tourniquet Revival, Falling into Fire and At Midnight, The Dawn; plus a new introduction by the author!
---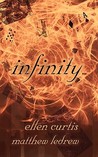 Infinity by Ellen Louise Curtis and Matthew LeDrew
Series: Infinity, #1
The Pitch: Faced with a destiny he's uncertain of, the enigmatic Victor must bring together four unique people with very special abilities… or face the tasks ahead alone. Guaranteed to excite!
---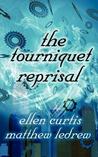 The Tourniquet Reprisal by Ellen Louise Curtis and Matthew LeDrew
Series: Infinity, #2
The Pitch: There is a man living in Atlanta Georgia that people don't talk about, but everyone knows he's there. He arrived a year ago and turned a gaggle of uneducated and uninterested youth into a force to be reckoned with; something to fear more than any demon or violent act: something new.
---
Other Engen Halloween celebrations included out annual pumpkin-carving shenanigans. Check out the antics on YouTube! 🙂